Welcome!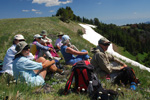 BWAGs (pronounced "bee wags") originated in 1968 in Christchurch, New Zealand. BWAGs stood for the Bishopdale Women's Activity Groups, and the purpose was for women to have fun and companionship and to learn new and interesting activities. Bozeman resident Margaret Emerson, who was living in Christchurch at the time, brought the idea back to Montana, and the Bozeman Women's Activity Groups began meeting in 1969. Many early groups came and went (ping pong, eight ball pool, volleyball, quilting, guitar, hand weaving, yoga, belly dancing, upholstering, to name a few).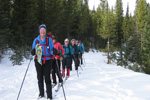 When hiking and backcountry skiing groups were formed, the BWAGs learned about traveling in the outdoors from each other and became experts on local trails and the backcountry.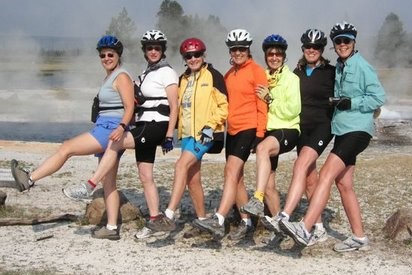 Outdoor activities are now the most popular: hiking, skiing, snowshoeing and biking. Currently, over 200 women participate in BWAG activities.

In addition to weekly activities, there is a fall luncheon that is attended by prospective members and women from all the BWAG groups.
Check us out on Facebook